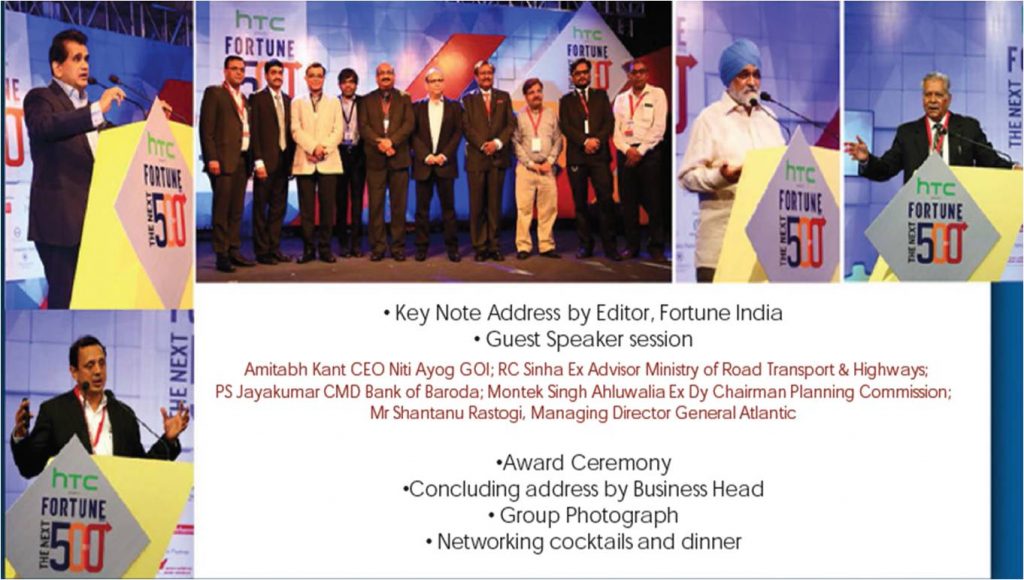 Every year, Fortune India benchmarks midsize organizations which have the potential to become the part of Fortune India 500 companies. There are multiple parameters like net income, profit, assets, net worth, employee cost and dividend that are closely studied to draw this list and has become a benchmark in the Industry.
For the 2017 edition was held in The Grand, New Delhi on Friday, 21st July, 2017 and Creatigies brought HTC Mobile as the presenting sponsor for their top-end HTC U-11. It gave HTC great access into the well-deserving audience for HTC U-11
The event was attended by MD's/ CXO's India Next 500 of The Fortune companies.