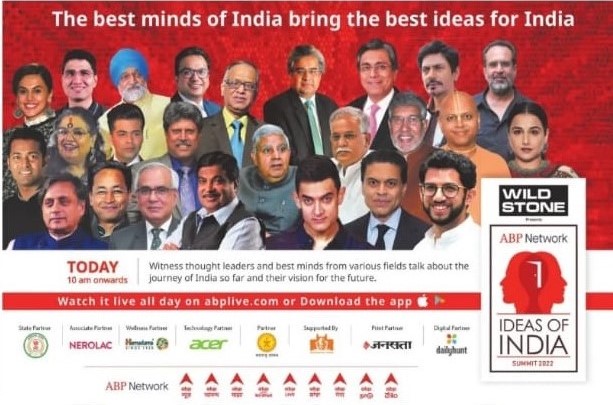 Creatigies got Himalaya and Acer as the proud sponsor for the inaugural season of ABP Network – Ideas of India Summit.
ABP Network – Ideas of India is a one of its kind Summit that brought together strong & visionary leaders from different walks of professional lives to start a dialogue on the 'Ideas of India'
A summit that had a national and global outlook with focus on topics that are contemporary, relevant, and forward thinking.
Scheduled over 2 days (25th & 26th March 2022) the Summit was hosted at Grand Hayatt Mumbai Hotel & Residences and covered a wide variety of topics through extremely thought-provoking, responsible, Intelligent & Visionary sessions.
As part of the association, Himalaya and ACER were seamlessly integrated with the flow of the event driving great visibility for both the brands. ACER and Himalaya invitees witnessed the sessions in person.