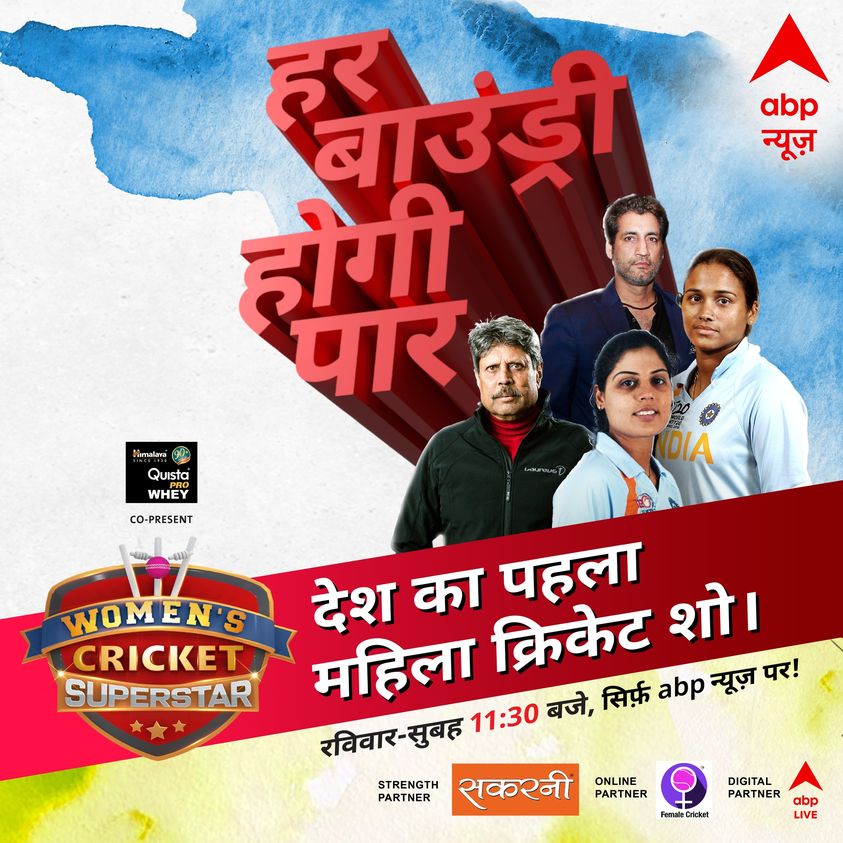 Creatigies get Himalaya associated with ABP Network for India's first-ever reality cricket talent show for Women, "Women's Cricket Superstar".
ABP News had announced the launch of its one-of-a-kind cricket reality talent show – Women's Cricket Superstar. Through this special initiative, ABP Network aims to empower women in the field of sports.
Aimed at the age group from 16 to 24 years, girls were identified for their talent and skills in batting and bowling across various cities.
Names like Kapil Dev, Atul Wassan, Anjum Chopra, Amita Sharma graced the event as distinguished reality show judges.
ON-GROUND
• 3 city selection trials : Delhi, Bangalore & Lucknow
• 1 day trial in each city
• Selection in categories of Batter, bowler (pace & spin), all-rounder
• 8 finalists from each city (2 in each category)
• 1 Day grand finale in Delhi with 24 finalists
• 1 winner from each category to receive Cash prizes and Training stints in professional clubs
In addition to receiving a large cash prize, the winners will train with a professional club to pursue their goals.