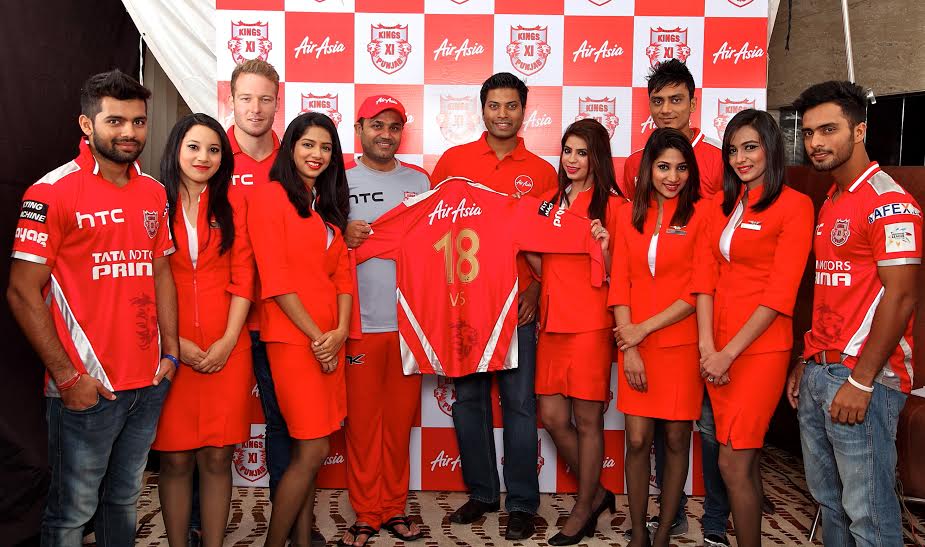 IPL franchise Kings XI Punjab and AirAsia today announced their association for the Champions League T20 2014, commencing on 13 September. AirAsia will be the official back of the shirt sponsor of the franchise.
AirAsia India CEO Mittu Chandilya said, "AirAsia is an enthusiastic supporter of sports and in the past have also been a sponsor of the Malaysia national football team, Singapore national football team and Queens Park Rangers. In India we have also sponsored Blind Football. We chose to associate with cricket as it is widely followed in India and Kings XI Punjab, a young and vibrant team which is very promising and thus we are happy to partner with them. We are optimistic about this partnership
and would like to wish Kings XI Punjab all the best for the upcoming season. Kings XI Punjab resonates with our brand as they have an enduring spirit."
Kings XI Punjab COO Fraser Castellino said, "We would like to welcome AirAsia to the Kings XI Punjab family as our official back of the shirt sponsor. We are extremely pleased to have them come on board with us and are very hopeful of a fruitful and long term relationship. Both the brands have similar synergies and the high-flying airline perfectly complements the fast pace of T20 cricket. With this association, an exciting squad and support from our fans and other partners, we are heading in to the tournament with great excitement and zeal."
Creatigies Communications, a sports management agency, has been instrumental in establishing this partnership.