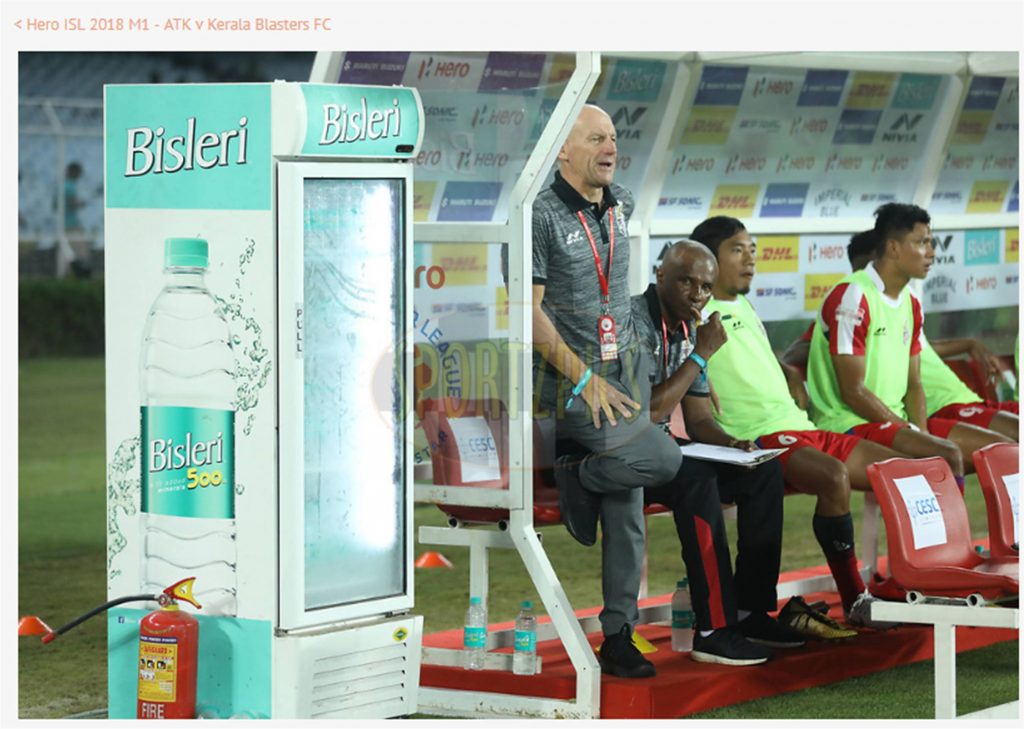 Water being the most integral product consumed during a sporting event by athletes and fans, Creatigies got Bisleri on-board with ISL as the Official Partner of ISL 4, 5 and 6 (2017-18-19).
Bisleri bottles were made available to all players and officials at match venues.
Bisleri dispensers carried water for the players & officials.
Players would hydrate themselves during this break while relooking their team's strategy.
Bisleri becomes a perfect fit as each player will be appear LIVE on TV drinking Bisleri water to hydrate themselves.
This association is shown on-ground on a big screen as well as on LIVE TV, garnering huge visibility for the brand.