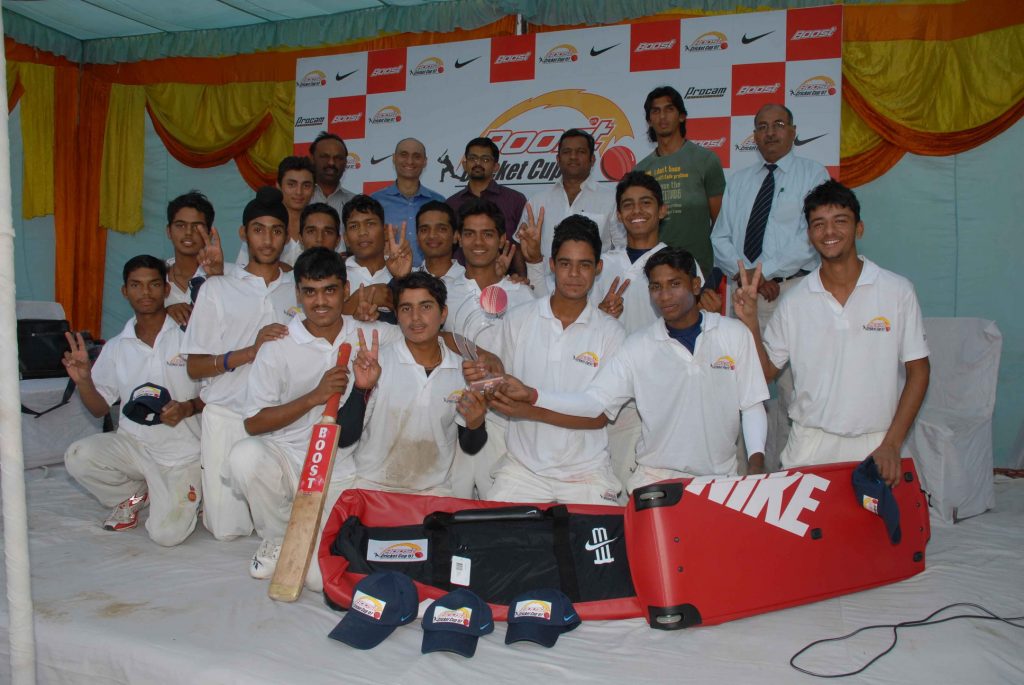 The definitive U-17 school cricket tournament in the country.
A Pan National Under 17 Cricket tournament conducted under the aegis of their respective state associations:
Mumbai; New Delhi; Chennai; Bangalore; Hyderabad and Punjab (Chandigarh, Patiala, Jalander, Ludhiana, Amritsar, Mohali)
The event covered 6 Metros with more than 450 schools participating. It has over the years discovered amazing talent which has gone on to play for India, players such as Utthapa, Piyush Chawla, Shikhar Dhawan.
Organised by Procam International and marketed by Creatigies, Boost Cricket Cup became the most sought after school cricket tournament in the country.
Boost gave the tournament a fresh life and promoting the initiative through various BTL and mainline mediums.
Principal Sponsor: Boost
Under 17 Cricket Cup © Procam International