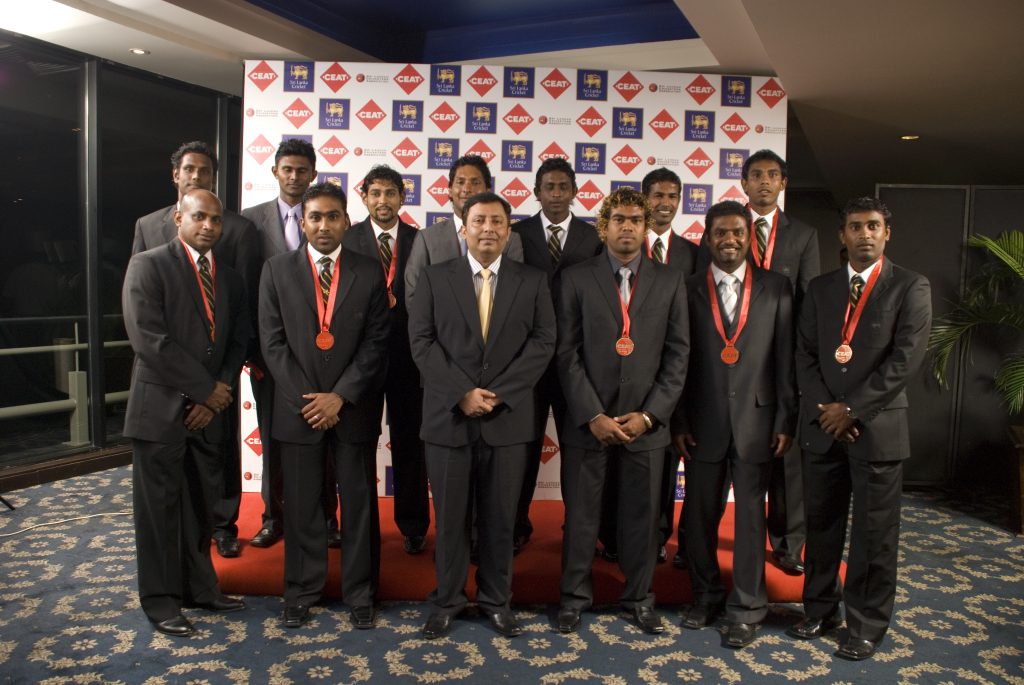 With the efforts of Creatigies and Leander Sports, CEAT joined hands with the Sri Lankan Cricket Board to create the first-ever Sri Lanka Cricket Awards to recognize the heroes in Sri Lankan cricket at the Domestic and International Levels.
More than 100 awards are given away to the Sri Lankan cricket stars, starting from Club cricketers, under 23 divisions, the Women's divisions, Premier League Tiers A and B, Premier League Limited Over Tiers A and B, Sara Trophy Limited over and the Sara League Tournaments.
The very special feature of the Awards ceremony was the CEAT Peoples Player of the Year award. This award was presented to the international player who received the most number of public votes from the public through Mobile and Online.