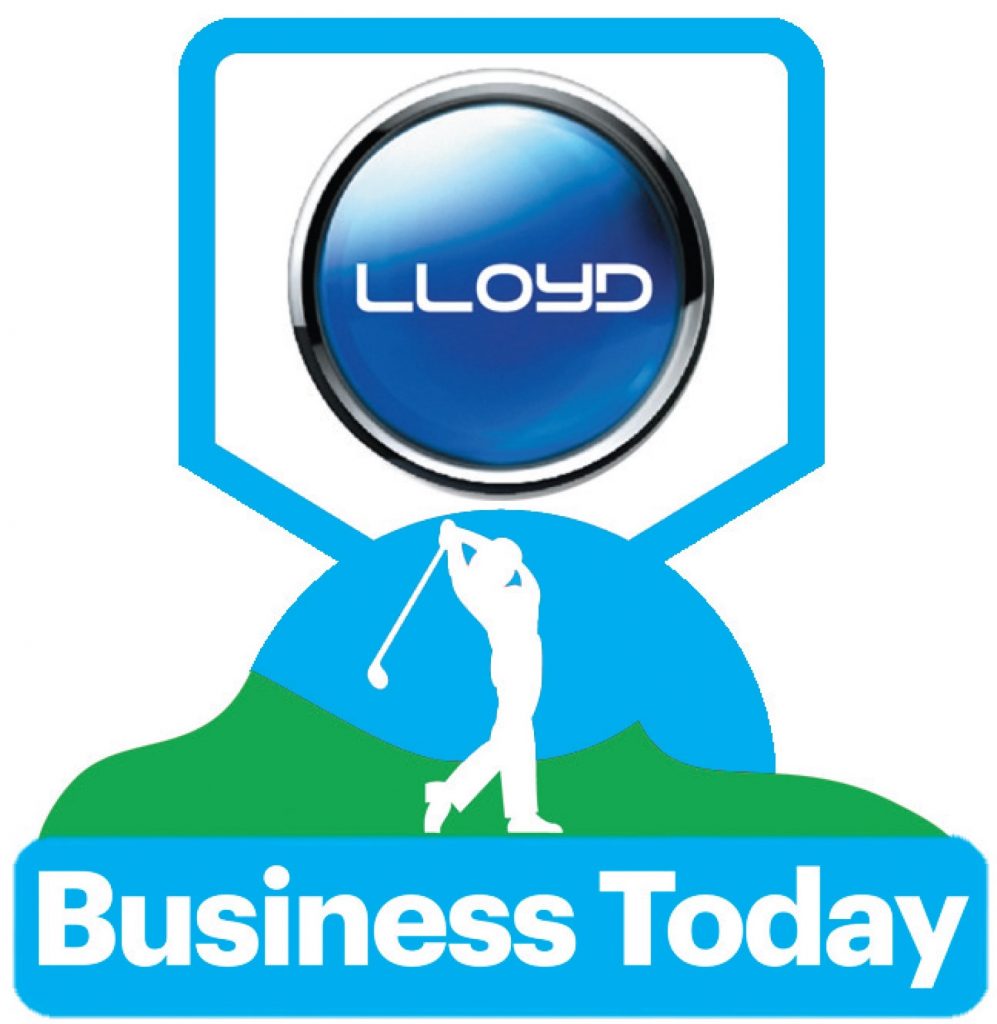 19-Feb-2015, New Delhi
Creatigies Makes LLOYD Tee Off with Business Today Pro-Am of Champions
New Delhi, India
Teeing off their foray into Golf, LLOYD Electric & Engineering Limited has signed up a 5-Year term with Business Today Pro-Am of
Champions as PRINCIPAL SPONSOR.
Business Today Pro-Am of Champions is one of India's most prestigious corporate Golf tournaments. It is an exclusive invitational event for CEOs and corporate heads across India. Now into its 19th year, the tournament will be played in Mumbai and Bangalore culminating with the national finals in Delhi on 7th-8th March '15.
The regional rounds will have the top corporate decision-makers compete with one another at India's finest golf courses. In the Delhi Pro Am, some of the finest professional Women Golfers and Corporate golfers will team up to vie for this prestigious title.
Commenting on the partnership, Nipun Singhal, Director – LLOYD Electric & Engineering Limited said, "We are delighted to partner with the BT Pro-Am Golf as the Principal Sponsor. At LLOYD, we are looking at avenues to create greater value for our brand and customers. This marquee initiative will help the brand at an aspiration and business level. At Lloyd, we believe in creating long-term partnerships that work as valuable assets for the brand, in a similar way that a customer or a partner of LLOYD looks at building a long term partnership with us through our products and services. We thank Creatigies Communications for bringing to LLOYD this opportunity and wish to see this partnership and the event grow bigger and better each year".
Ashish Bagga, CEO – India Today Group, said, "We are extremely pleased with this association. LLOYD is a trusted and established brand that brings stature and quality to the event, something we greatly value as these are also the key attributes of BT Pro-Am of Champions. We are hopeful of having a great season ahead and a long term association over the next five years".
Navroze D. Dhondy, Founder & MD, Creatigies Communications, the Marketing partner of the Event, said "It was wonderful to see LLOYD grab such an opportunity immediately, finding great value in the proposal we shared. We are confident that this will be a great partnership keeping in mind the similar vibes and energies both the brands have. Creatigies is delighted to be working with LLOYD to find innovative ways of leveraging this opportunity, further enhancing the value of this association"
The BT – LLOYD Pro Am is scheduled in 3 cities this year. It grows to touch 7 cities in 2016 and 10 cities in 2017 onwards.
Event Schedule 2015
Mumbai: February 21st, The Willingdon Sports Club , Mumbai
Bangalore: February 28th, The Eagleton Golf Resort, Bangalore
Delhi: March 7th and 8th , The Classic Golf & Country Club, Manesar .
About Creatigies Communications
Creatigies Communications, a media, innovations and sports management agency has been instrumental in establishing this partnership. The company has become synonymous with breakthroughs in sports management have been pioneers in creating partnerships for each of the Cricket League teams, the Wisden Awards, Predikta, Superskills, the Indian Soccer League etc.