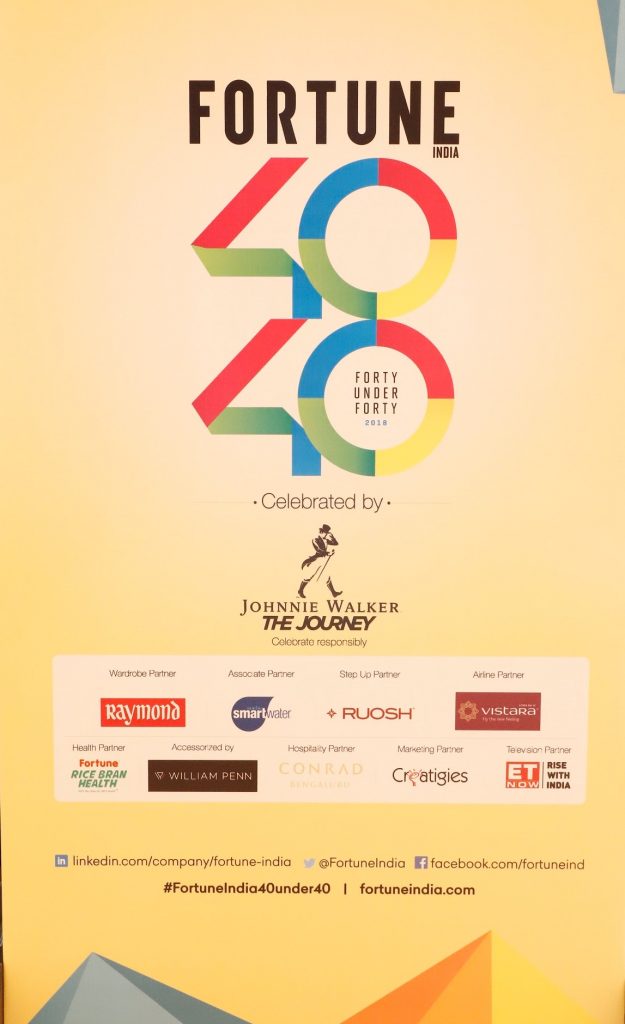 Creatigies is proud to partner with Fortune India to market their Marquee Initiatives, 40 Under 40, Next 500 and Most Powerful Women.
For the 2018 edition of 40 Under 40, Next 500, Most Powerful Women, Creatigies brought on board JW from the house of USL along with the Premier Airline Vistara for 40 Under 40.
JW will feature as the celebration partner across the above events, and it brings forth great synergies between Fortune and JW that encourages people to Celebrate Responsibly.
40 Under 40 is a renowned Fortune Global property that brings together the most influential first-generation entrepreneurs and C-Suite executives below the age of 40, under one roof. The list is representative of what's right for India now and its future.
The Events offer an unmatched opportunity; global interaction; wide reach; high impact of communication; networking and brand building platform.