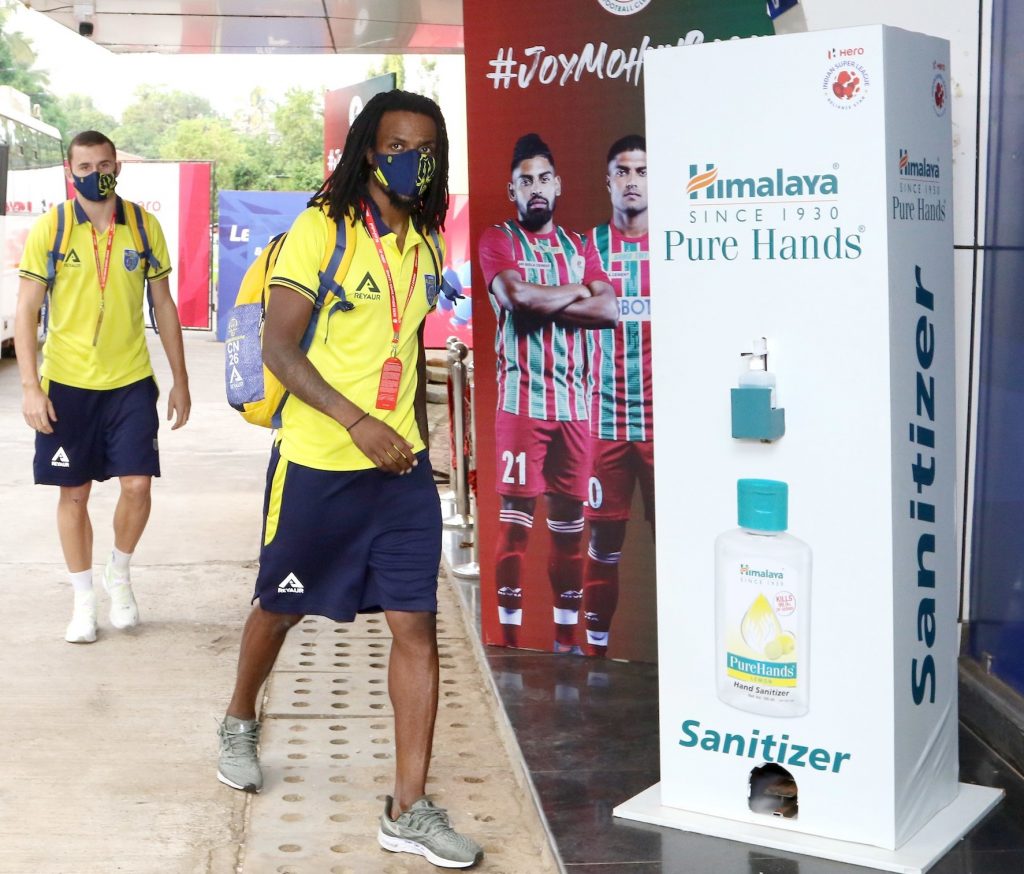 Creatigies got Himalaya on-board as Central Sponsor with ISL Season 7 (2020).
Besides branding across more than 100 Matches through LED boards, Himalaya took the high ground by promoting hygiene and keeping hands sanitized in these times.
Integrating Himalaya with the event saw Himalaya Hand Sanitisers across all match venues next to players dug outs.
Product integration and usage during the pre/post shows was shown to convey the above message.