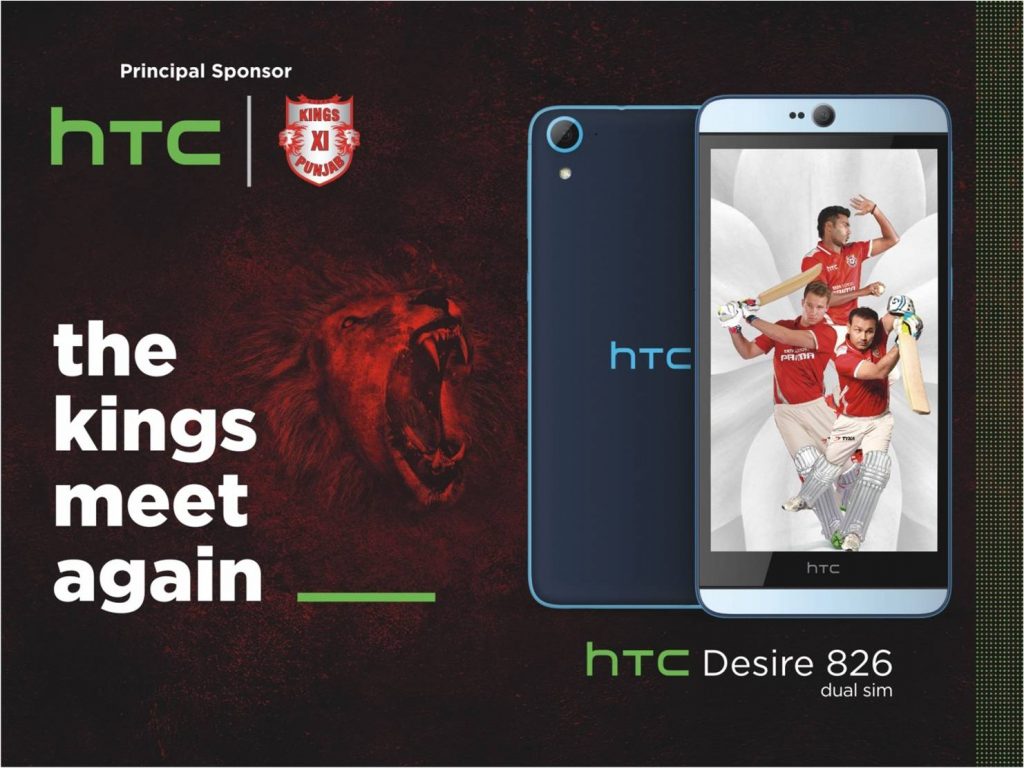 HTC Mobiles became the Principal sponsor of Kings I Punjab for the sixth edition of the Champions League occupying the right chest position on the team jersey.
HTC and Kings XI Punjab association went ahead the brand's existing relationship, which was established during the Champions League T20 2014. HTC extended its association as the official principal sponsor for the eighth and ninth edition of the T20 tournament.
HTC – The Kings XI Punjab partnership has been stitched by Creatigies Communication and Long-term partnerships worked best for both the brand and the team, where they draw from each other's strengths.