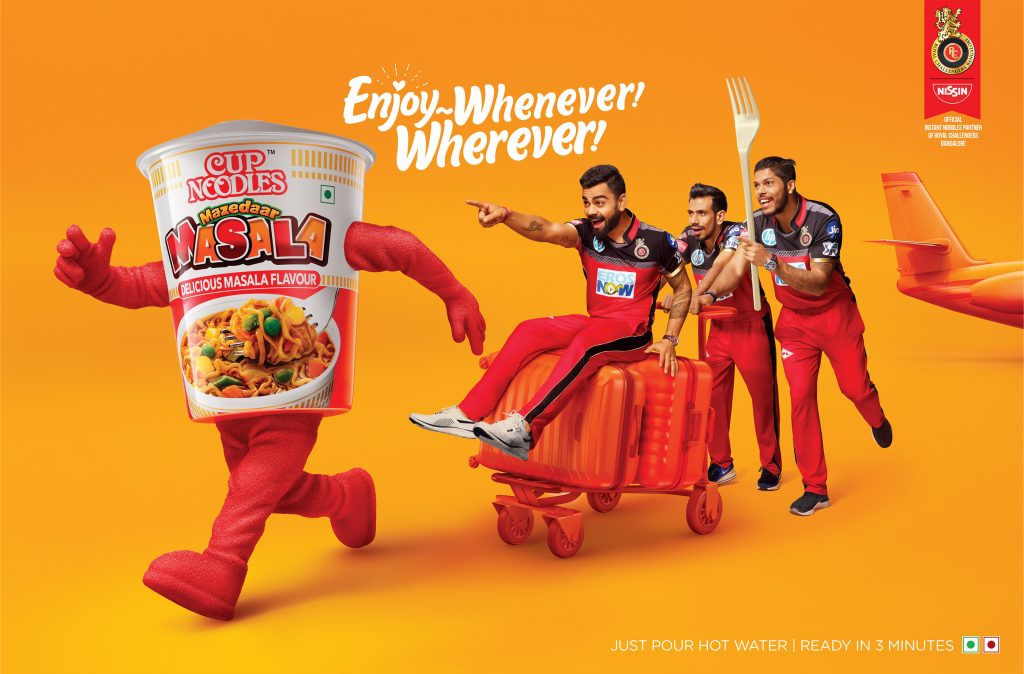 Creatigies Communications is proud to have lip-smacking partnership between Indo Nissin ( Cup Noodles) and Royal Challengers Bangalore (RCB) continued for IPL 2018 as Official Noodles Partner.
The association between the two high energy brands has been received very positively by the RCB Fans and Cup Noodles Consumers.
The association saw Cup Noodles creating an extremely well woven RCB-Brand Video with Virat Kohli , Yuzvendra Chahal and Umesh Yadav.
Cup Noodles also undertook sale at the Bangalore stadium and got a great response with The Cup Man engaging with the RCB Fans at the Stadium.