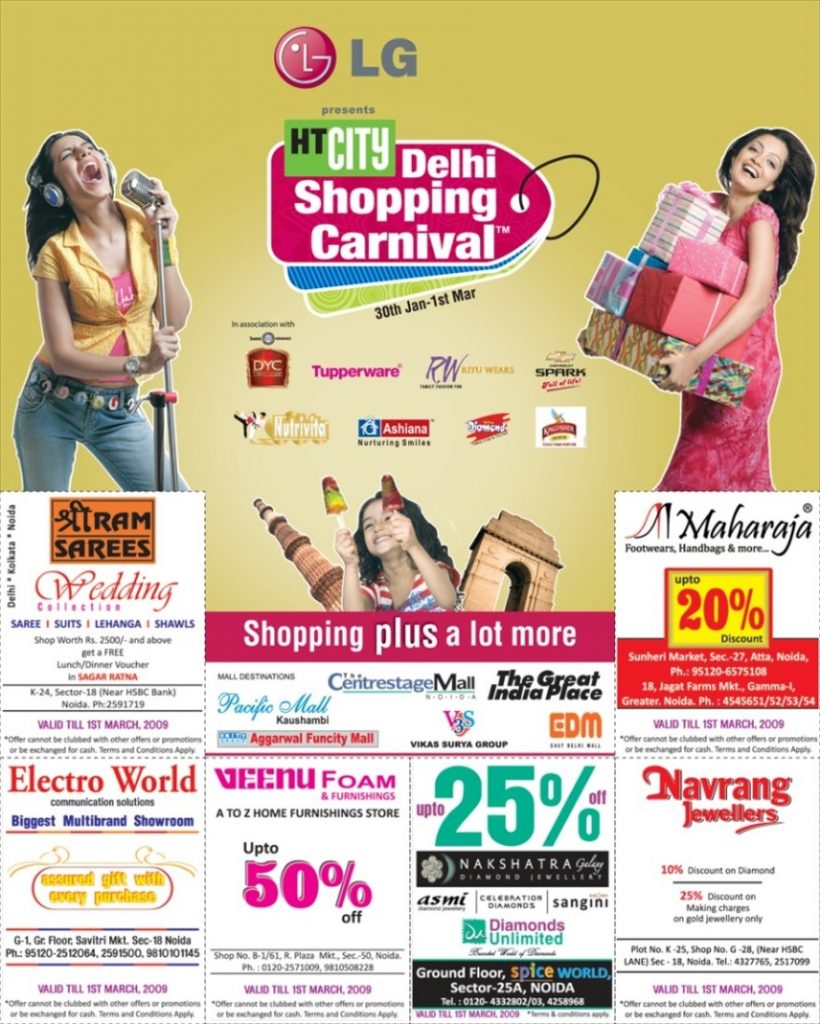 Creatigies marketed HT City Delhi Shopping Festival 2009-10, the biggest shopping festival in Delhi NCR.
The 6-Week Festival saw huge ground, retail and print promotion.
Creatigies got on-board LG as the Title Sponsor and other sponsors in DYT, General Motors, DYC, Titan and TVS.
Besides branding across various formats, brands were delivered tailor-made activations at the participating outlets.