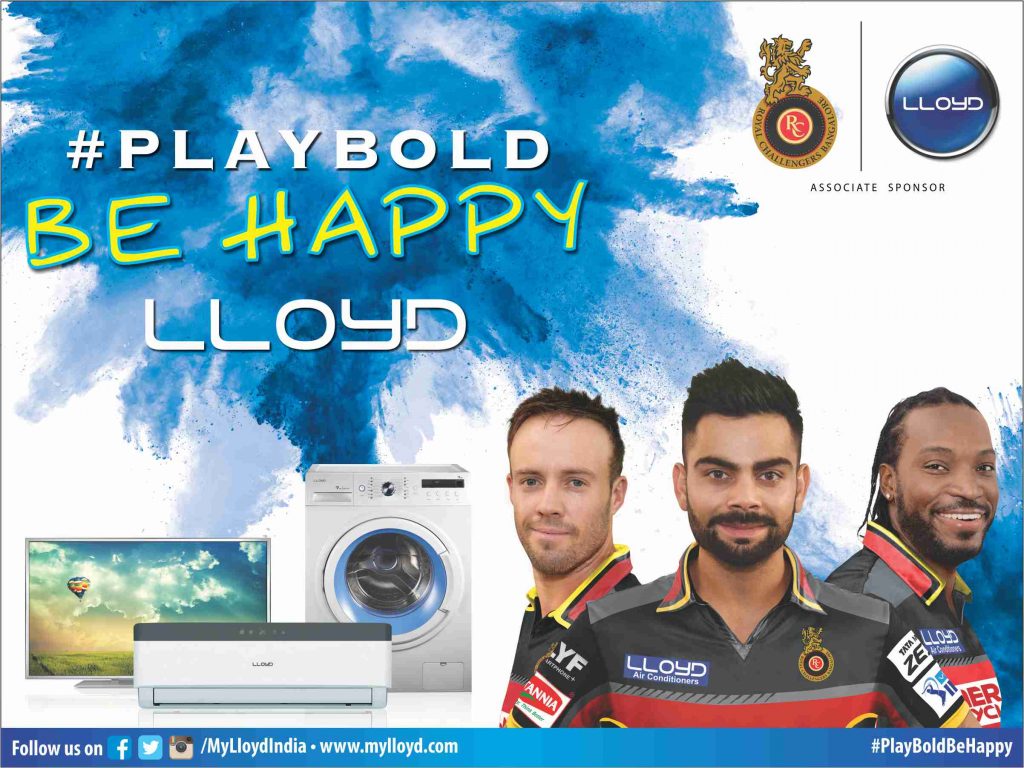 Lloyd partnered with the Royal Challengers Bangalore as the associate sponsor of the team for two seasons of IPL T20 and occupied the right chest position on the team jersey.
To leverage the association, Lloyd brings you a few candid moments of happiness from the Royal Challengers Bangalore camp, captured during the team's IPL 2016 and 2017 campaigns.
RCB players at their disarming best, breaking out in all kinds of smiles, celebrating their success and enjoying each other's company. Lloyd brings you Khushiyon Ki Guarantee.
Creatigies was instrumental in creating the LLOYD – RCB partnership for 2016 and 2017. From consulting to managing the partnership end-to-end, this was another milestone at Creatigies.