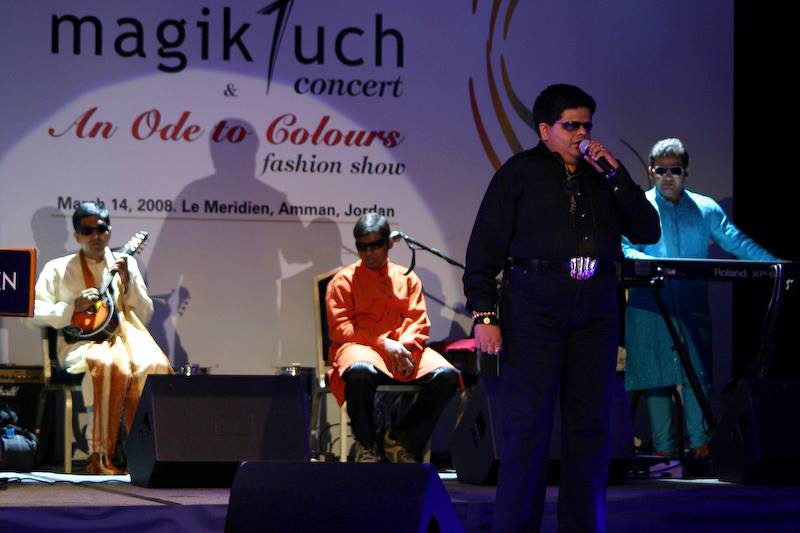 Magiktuch Concert – Le Meridien, Amman, Jordan
The highly developed rhythmic Indian music enthralled the audience with a touch of Arabic Music on the eve of IBG, Jordan launch at Hotel Le-Meridien, Amman, Jordan.
Ms. Vasundhara Das performed with the Magiktuch artists to add an edge to the show.
The Prince and the Princess of Jordan graced the show as the guest of honour.
14th March, 2008 – Le Meridien, Amman, Jordan