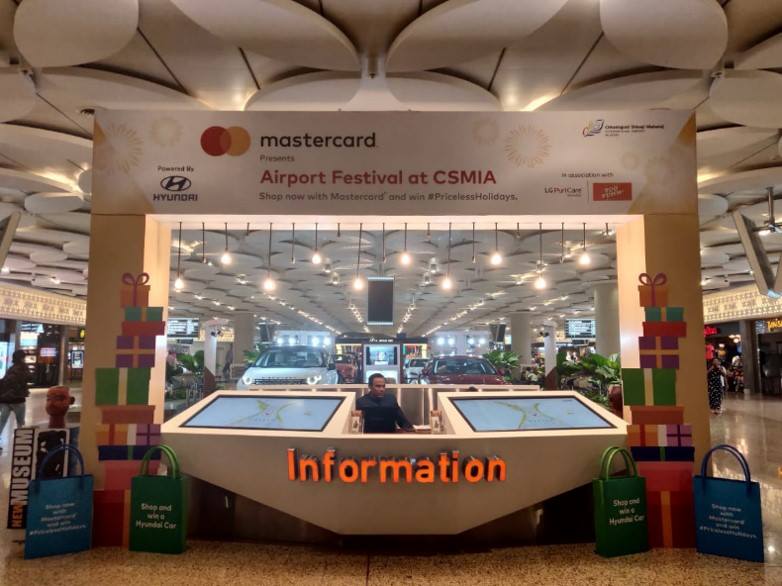 Creatigies got Mastercard to partner with TIML to be part of the Diwali and New Year Shopping Festivals at the Mumbai Airport.
Modern airports are not just travel hubs any more. They present huge opportunity for brands to leverage its strength as a powerful medium for branding and creating experiential value for the passengers who invariably are core TG to many brands.
Creatigies identified shopping across retail, F&B and Duty Free as the key leverage for Mastercard through these festivals which led to this exciting partnership.
The festivals were promoted through digital screens, static sites, tend cards , raffle coupons , easels stands etc.
MasterCard has set-up three promotion zones at the Mumbai Airport Terminal 1 and 2 Domestic and International departures.
MasterCard has engaged with passengers and encourage them to participate the lucky draw by spending a minimum amount at the retail shops and the F & B outlets and a chance to win exciting prizes.
Lucky winners from the passengers and retailers (couple) were awarded priceless holiday trip to Singapore.
The opportunity turned into a business driver the Brand which saw a jump in Mastercard transactions during these Festivals.