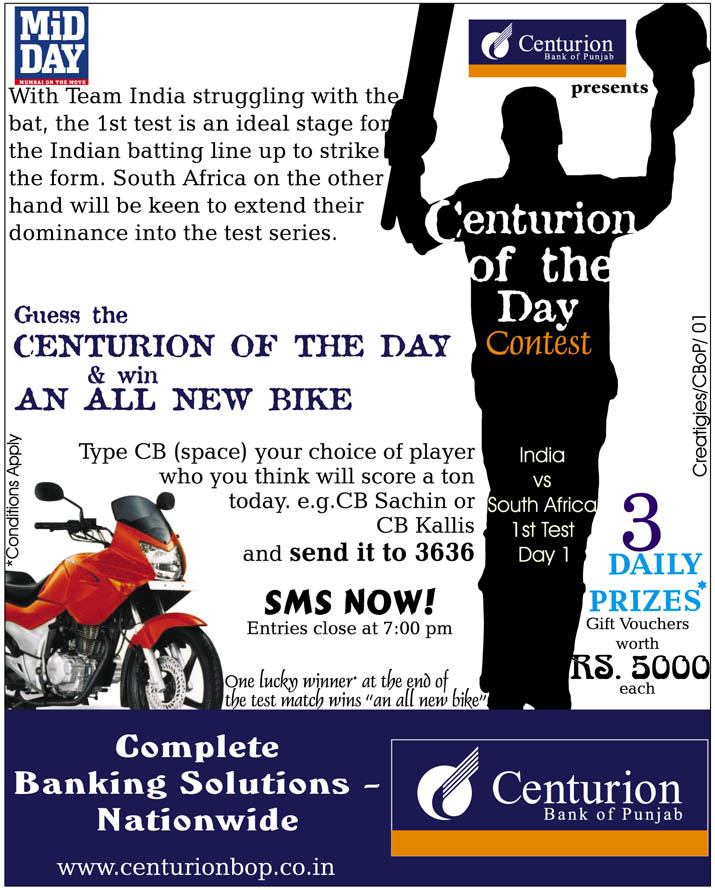 To create greater awareness and involvement for Centurion Bank of Punjab, on each match day during India – South Africa Test Series 2006, Creatigies created a special branded feature for Centurion Bank of Punjab involving Mid-Day readers to vote for the Centurion of the Day.
This concept created and managed by Creatigies in partnership with Mid Day, received great response and participation, generating data base and marketing avenues for Centurion Bank of Punjab.
The readers of Mid Day who took part in the "Centurion of the Day Contest" were motivated to win the all-new Hero Honda Passion Plus at the end of every Test Match, plus 3 Lucky winners got gift cards from Centurion Bank of Punjab worth Rs.5000 on each and every match day.
The activity was supported on 92.50 FM radio.