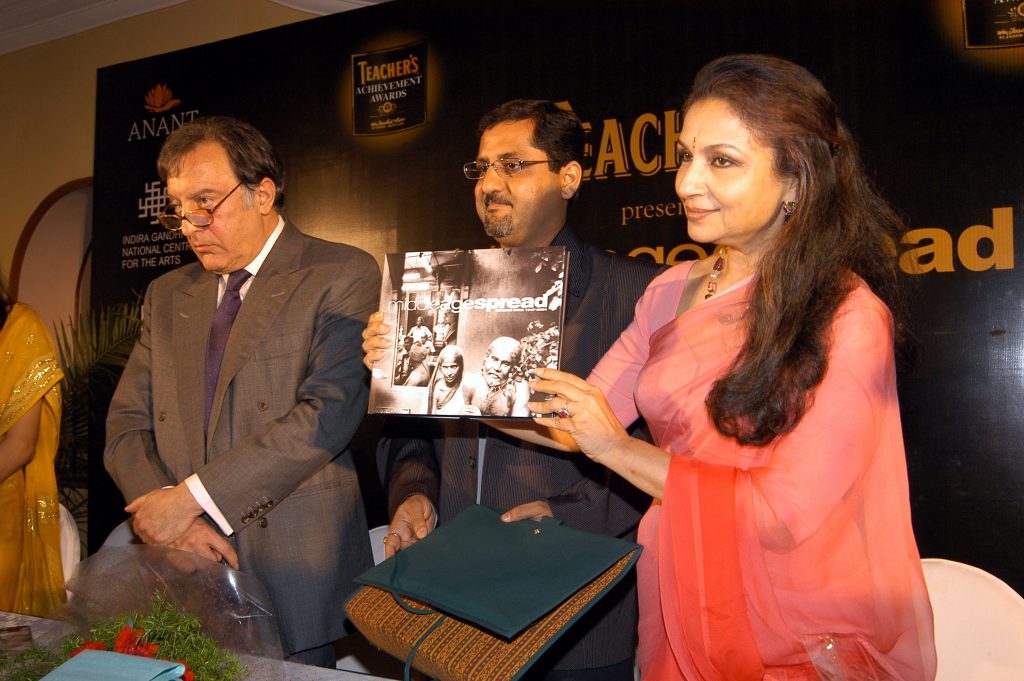 The Taj Ambassador hosted a classy evening which had Sharmila Tagore and Mansur Ali Khan Patuadi unveil the book.
Supported by Teacher's, Middle Age Spread saw a unique and rare collection of photographs saluting 50 years of Indian photography.
Creatigies the marketing associate of Anant Art gallery, the publishers of the book.
Sponsors & Partners
Teacher's, Taj Ambassador, Airtel and Hindustan Times.
Middle Age Spread © Anant Art Gallery