Contest
,
Cricket
,
Electrolux
,
indiatimes.com
,
Onida
,
Pepsi
,
Quintus
,
Ray Ban
,
Reebok
,
Samsung
,
SET Max
,
Sony Ericsson
,
Timex
,
Toyota
,
Wisden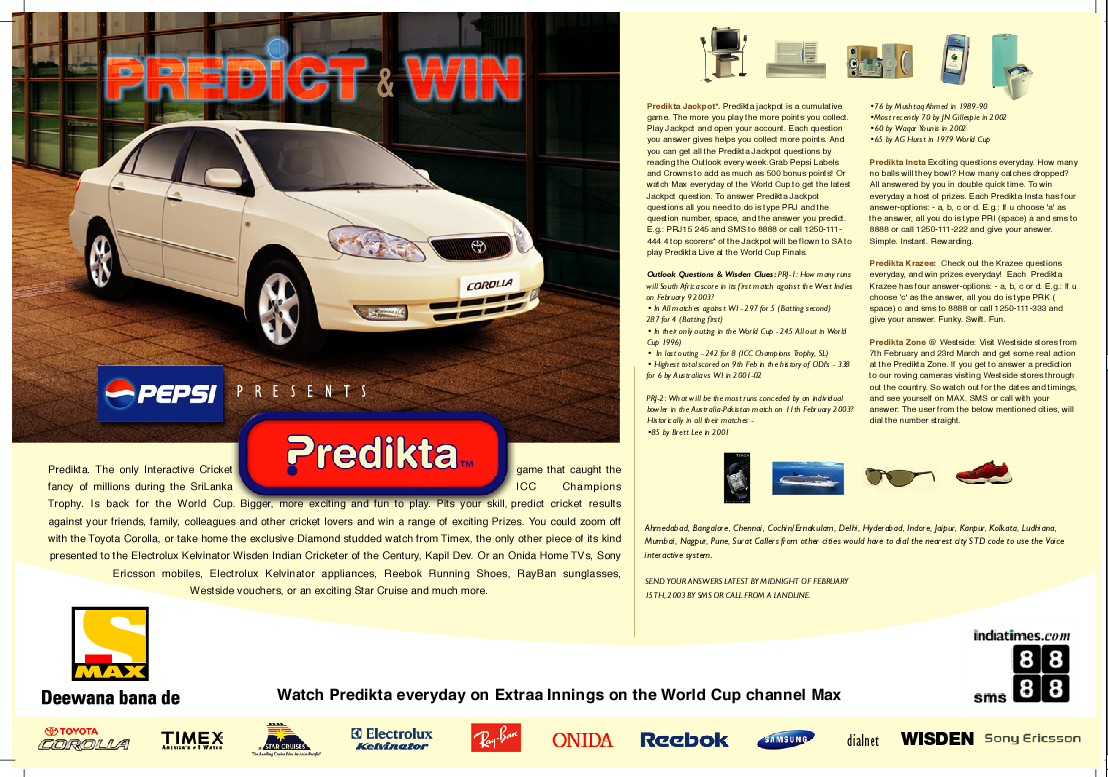 PREDIKTA, the interactive game launched on SET Max during the ICC Champions Trophy (ICCCT) 2002 and was "bigger and better" for the ICC World Cup 2003, with more interactive features and more sponsors looking to leverage the popular game.
The pioneering sms based game show, hosted by Charu Sharma and Mandira Bedi on live cricket telecast set all time records. Predikta received more than 4 million SMS messages during the 2002 Champions Trophy in Sri Lanka and the 2003 World Cup in South Africa.
Creatigies was instrumental in the complete co-creation and marketing of PREDIKTA
Sponsors & Partners:
Pepsi, Toyota, Reebok, Electrolux, Star Cruises, Sony Ericsson, Timex, Rayban, Onida Home Theatre systems, Samsung and Westside.
Predikta © QGH