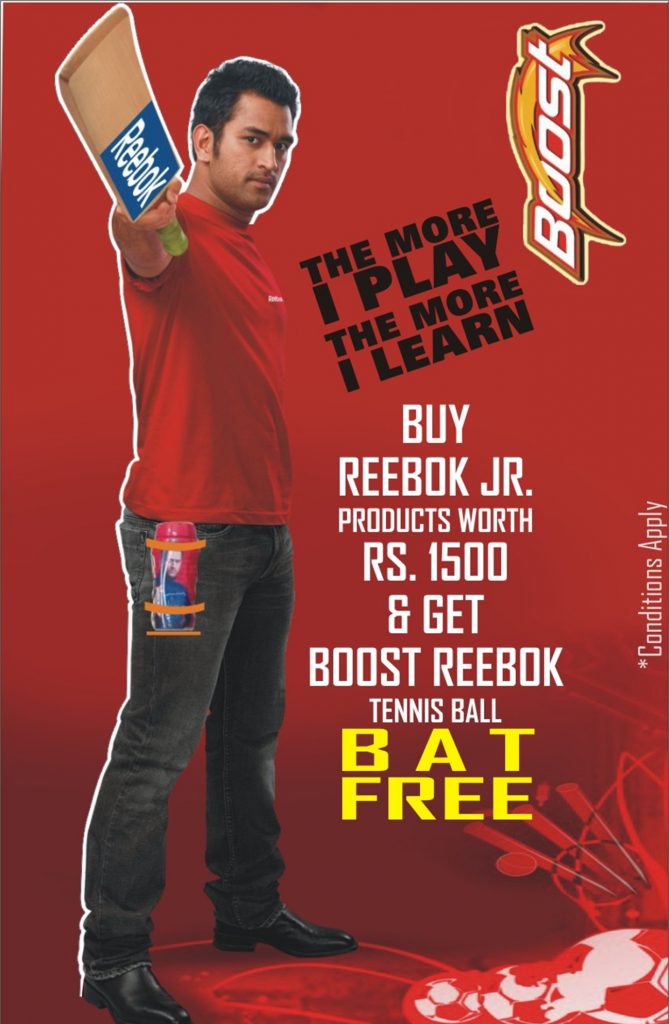 Reebok Jr had a task ahead.
To communicate with the "junior – Target Group" in an innovative and low cost way.
Boost on the other hand wanted to further reinforce it's Energy platform.
The brand ambassador was the common link, MSD, and the 120 stores pan India, took the promotion to a different level.
With innovative in store communication, specially created co branded items like Bats and sippers, the promotion was a great success for both brands
A true WIN – WIN situation that rewarded the consumers as much as the Brands.