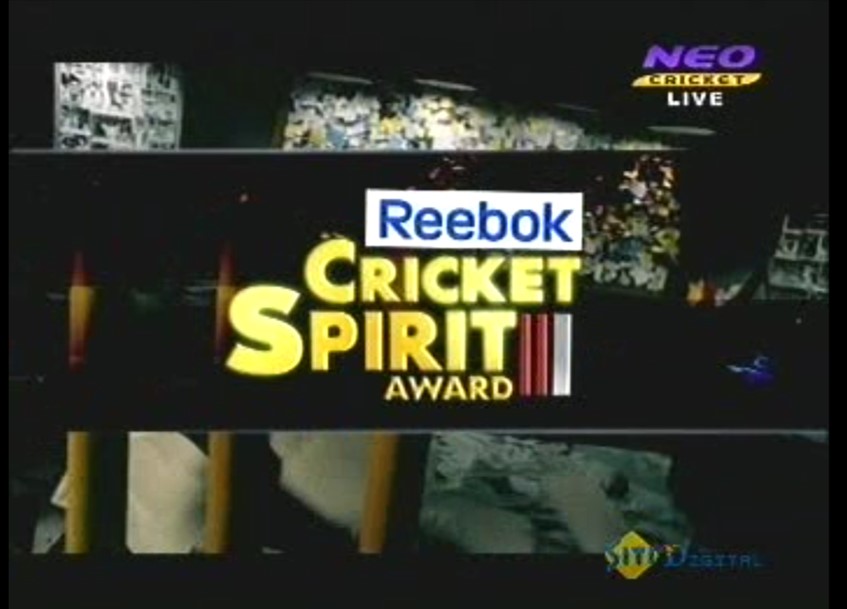 The Reebok Spirit of Cricket Awards was given to the cricketer who upholds the spirit of fair-play and sportsmanship above everything else.
In this Reebok segment the expert panel discussed incidents on the field as well as incidents from the past where players showed exemplary spirit.
This was announced and promoted in the Pre-Mid and Post match reviews (Extra Cover ) by the programme host and the Expert Panel.
In a day there were 3 such segments (pre-match, mid match & post match). The Awards were announced the end of each Test and ODI of each series.
The branded Reebok Segment where the player options were given and the anchor announced the opportunity for viewers to participate in the contest to win Reebok prizes each Match.
10 daily prizes were in the form of Reebok vouchers and the Grand Prize was an autographed bat signed by a Reebok star given to one lucky winner.
The Reebok Cricket Spirit Awards was carried on NEO sports during the India series against Australia (2008); England (2008); Australia (2009); Sri Lanka (2009); South Africa (2010).