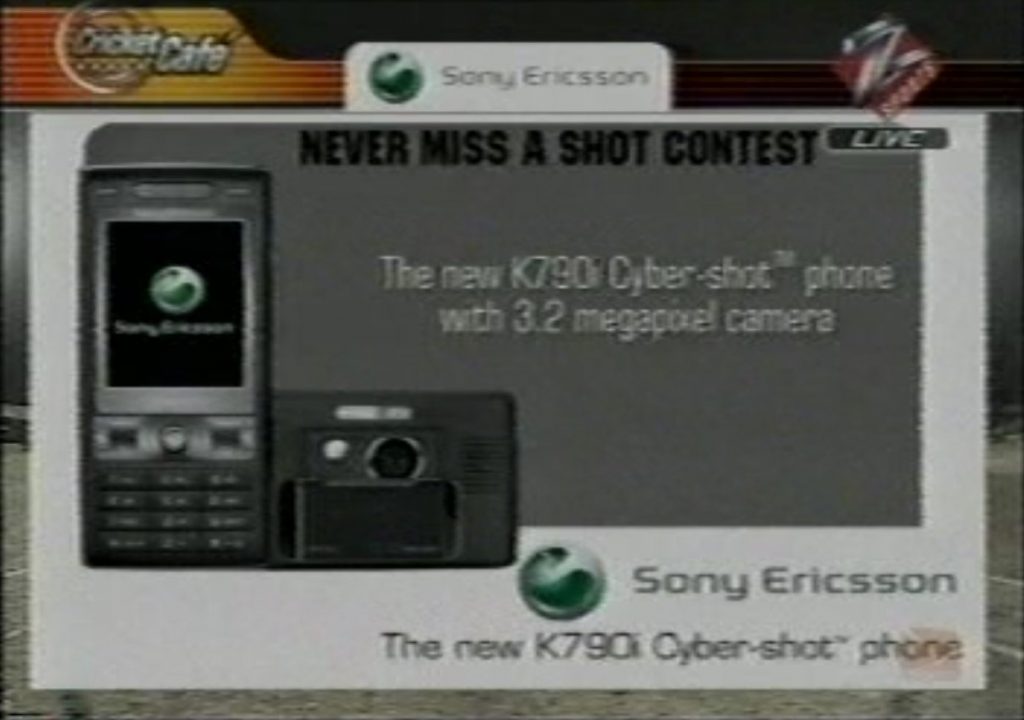 The Sony Ericsson Cyber Shot was the first to have this feature and what better than some
fast-paced sporting action to accentuate this product benefit.
Hi-Action moving shots were frozen and captured on the Sony Ericsson Phone
The graphics plate right through the branded segment had the phone showcased. Viewers were asked to send in entries for their favourite shot and if their choice matched the choice of the expert panel comprising of Tony Grieg, Kapil Dev and others, the lucky winners were given Sony Ericsson Cyber Shot Phones.
Thousands of smses were received and the products "unique" feature was quickly conveyed in an interesting, exciting manner to its target group.
The Creatigies innovation for Sony Ericsson was part of Cricket Café on Zee Sports the broadcast channel for the DLF Cup Tri Series.
© Zee Sports