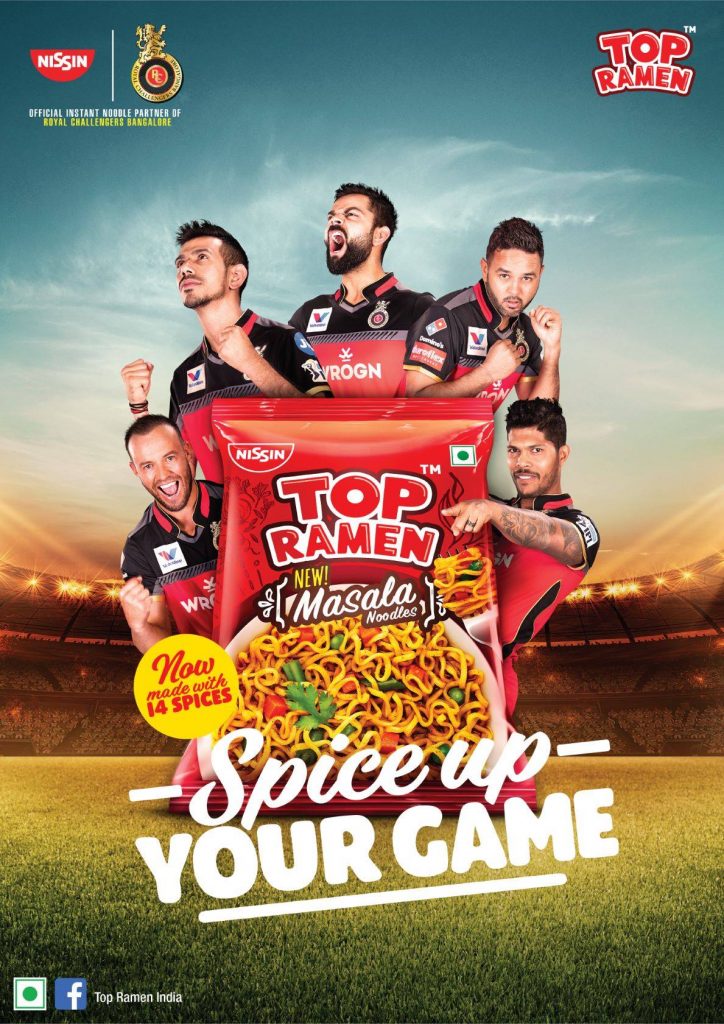 Indo Nissin and Royal Challengers Bangalore (RCB) continued their partnership for the 3rd year for the IPL 2019 as the "Official Instant Noodle Partner".
This year the partnership has been upgraded to Associate Sponsor and the Nissin logo features on the Non-Lead Trouser of RCB Playing and Practice Kit.
The partnership is being leveraged to promote Top Ramen this year.
Cup Noodles Zones have been activated for Sale on match days through 6 zones at the RCB Stadium. Also conducting sampling at the Hospitality Stand.
Fans love having Cup Noodles while watching their favourite Team in action and it has been a terrific response.
The Cup Man adds to the fun and make the engagement come alive.