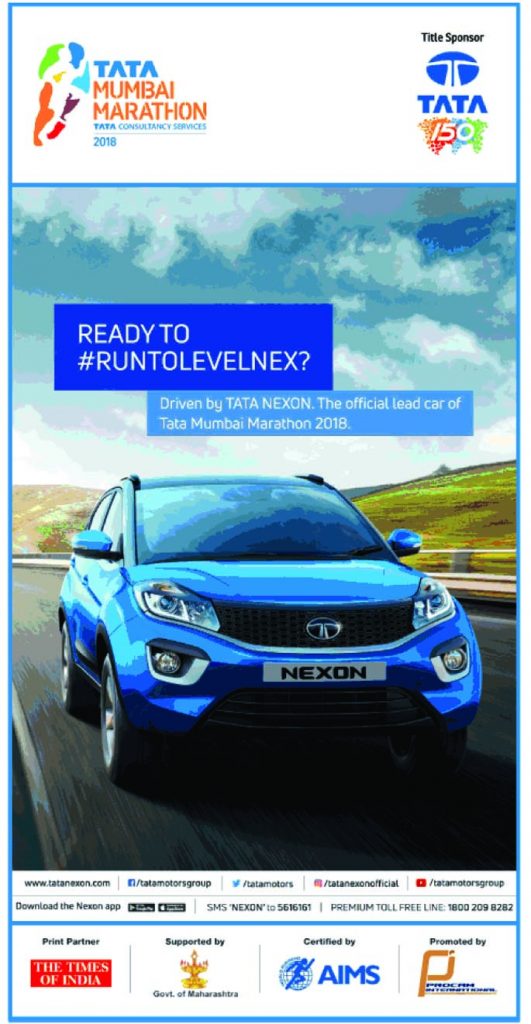 Tata Motors partners with Procam International, the pioneers and the promoters of the flagship running events in India Tata Mumbai Marathon, Airtel Delhi Half Marathon, Tata Consultancy Services World 10K Bangalore, and Tata Steel Kolkata 25K.
Tata NEXON, the lifestyle SUV from Tata Motors with Level Nex Design, performance and safety will be leading the way for all the four events.
Creatigies is proud to get Tata NEXON on board as a vital part of the event as the 'Driven By Partner'.