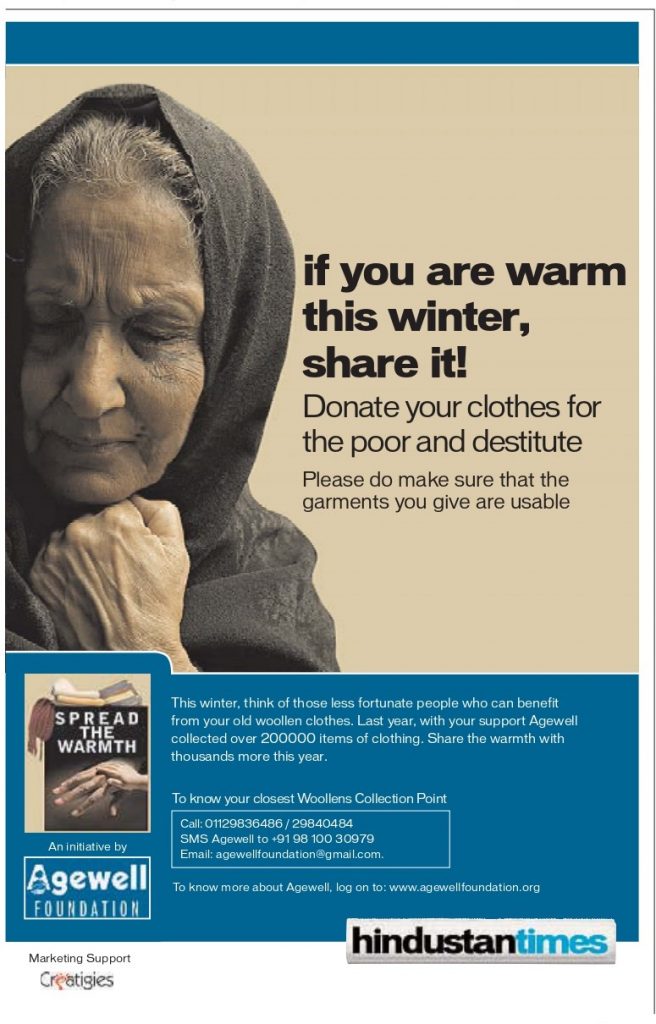 Agewell: with over a 100 million old people in India, old age is one of the biggest challenges that the country is facing. Agewell over the years has grown from a fledging NGO to one recognised by the UN and given special consultative status.
Creatigies has helped to create awareness campaigns and media outreach for Agewell from time to time, and also assist in fund raising opportunities. The last year saw an emotional campaign also supported by the Hindustan Times, that allowed more than 200,000 garments to be collected, and distributed to the Old and needy in and around Delhi / NCR. The event was flagged off by the Commissioner Police , New Delhi , Mr B. K. Gupta.
Over the last few months Creatigies has also helped Agewell to get an even larger international exposure and value, with the Anup Jalota Concert in New York, plus media outreach through ITV USA, Sahara One USA and Jus Punjabi USA. More projects and concepts are underway.