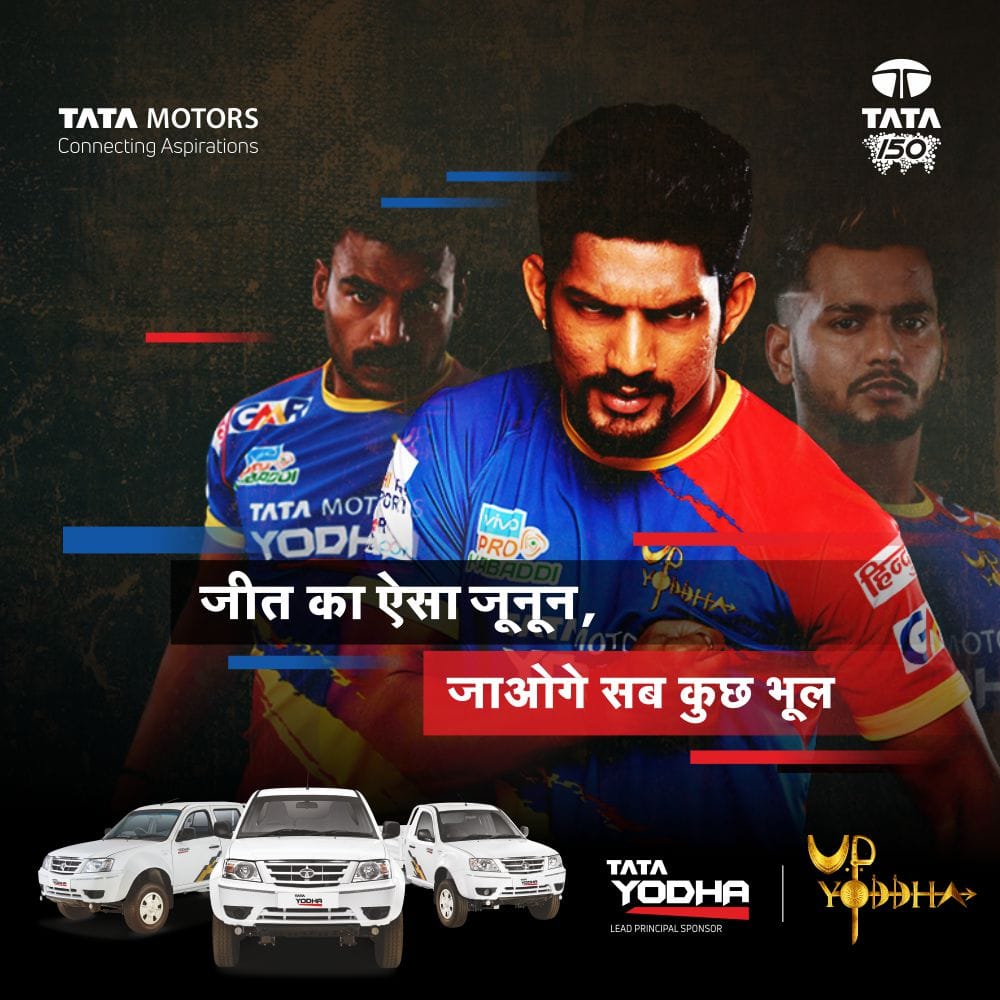 One Yodha Joins with Other Yoddha for Pro Kabaddi League 2017-2019. UP Yoddha, the new Franchise in the upcoming edition of Pro Kabaddi League, rides in with Tata Motors' Yodha, as the Lead Principal Sponsor for the Season 5, 6 and 7 (2017-2019).
UP Yoddha players will sport the TATA Yodha Logo on front of the UP Yoddha Jersey in all matches.
Creatigies Communications aided in the forging of the partnership.