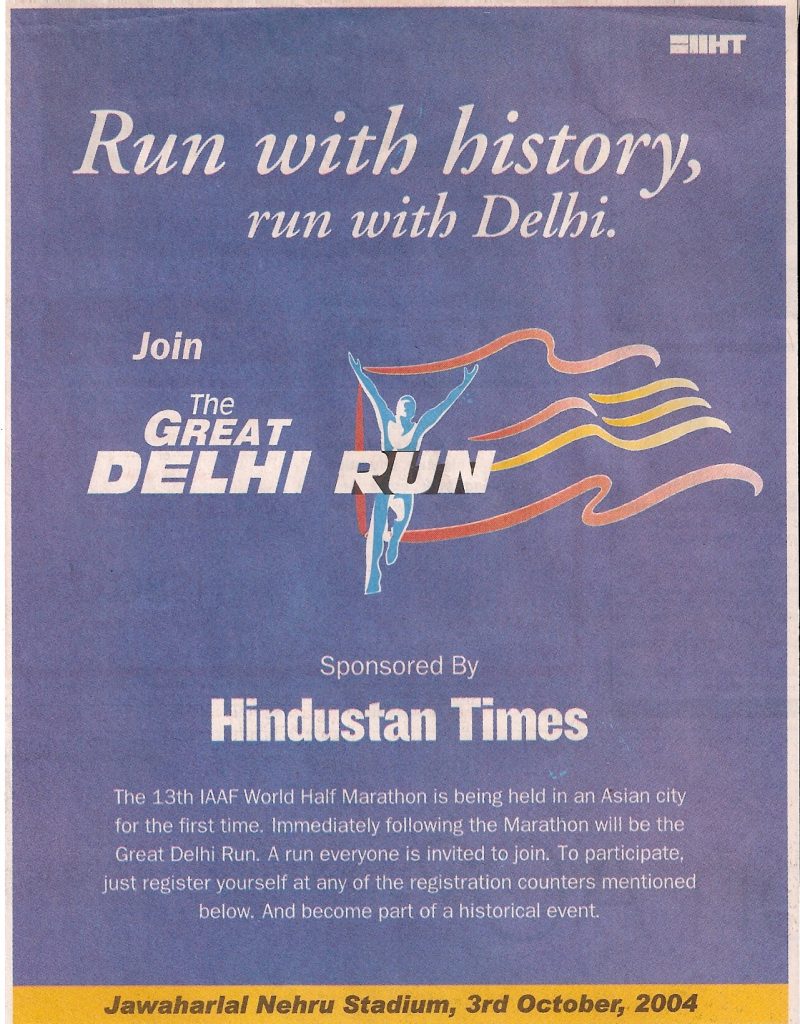 The Great Delhi Run – Oct 2004
New Delhi hosted The Great Delhi Run organized by Hindustan Times alongside the IAAF World Half Marathon 2004 managed by Procam International.
Thousands gathered at the Jawaharlal Nehru Stadium (JLNS), the starting point of the World Half Marathon on October 3rd.
Creatigies was instrumental in getting Hindustan Times on board for The Great Delhi Run. HT through its strong base in Delhi and NCR made sure that the event got its due and was heavily promoted in the publication. The event was a huge hit amongst the Delhites with more than 10,000 participants from all walks of life participating in it.
Lead Sponsor: Hindustan Times
Marathon © Procam International