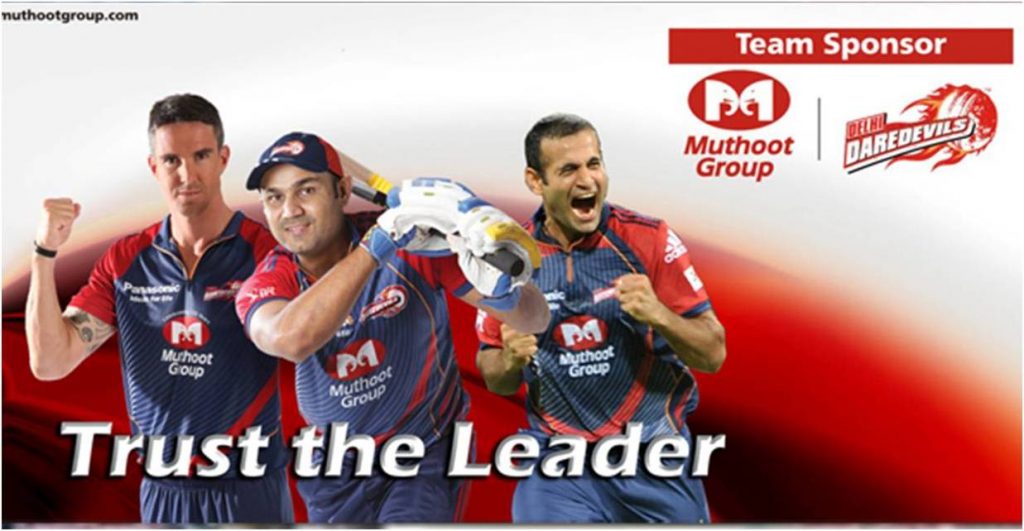 Creatigies Communications, synonymous with breakthroughs in sports management and pioneers in creating partnerships for events and properties such as the Wisden Awards, Predikta, Superskills, were instrumental in creating this partnership.
The Muthoot Group had come on board as the Principal Sponsor of the Delhi Daredevils for IPL 4 season onwards.
A number of joint initiatives were undertaken by Muthoot Group and The Delhi Daredevils and promotions around Delhi and the country saw a vibrant explosion of energy and ideas to drum up support for the Daredevils.
The Muthoot Group has earlier tied up Delhi Daredevils Sponsorship – 2010