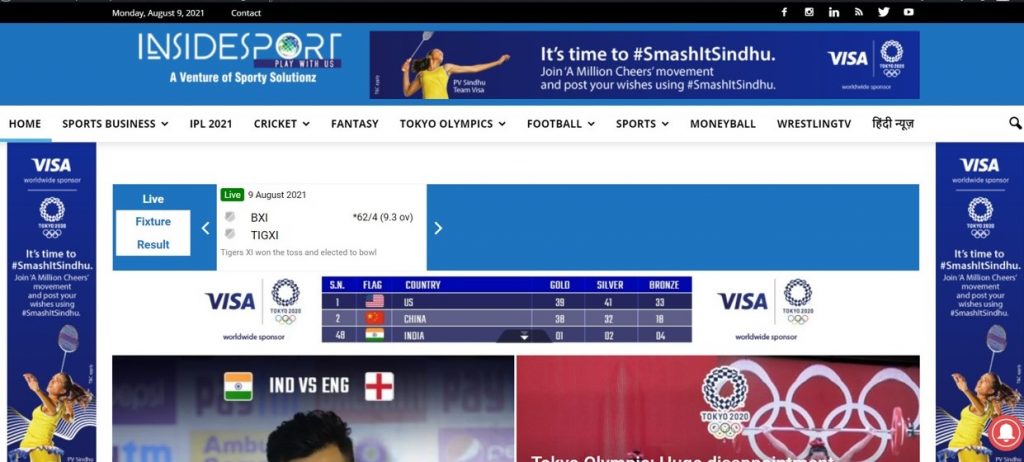 During the upcoming Tokyo Olympics 2021, InsideSport covered the global event with latest updates and news.
Tokyo Olympics 2021
Dates: Fri, 23rd July 2021 – Sun, 8th August 2021
VISA as a Global Sponsor of Olympics got the opportunity to partner with InsideSport through content sponsorship, branding, and fan engagement through a series of initiatives on the platform.
VISA was the lead sponsor of the Tokyo Olympics Page on InsideSport throughout the duration of the Olympics coverage ie. pre and during the Tournament.